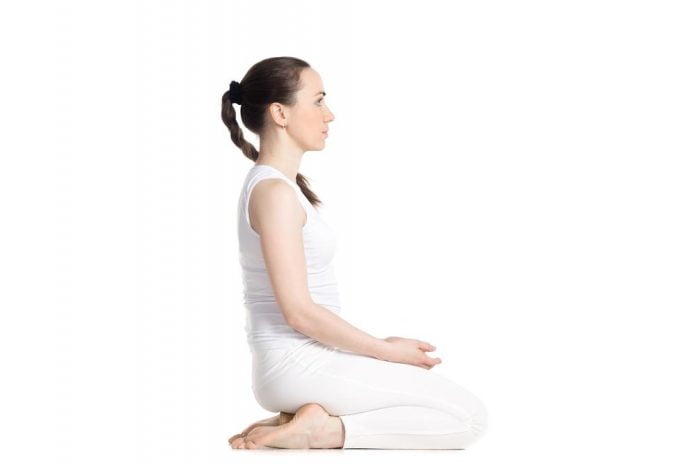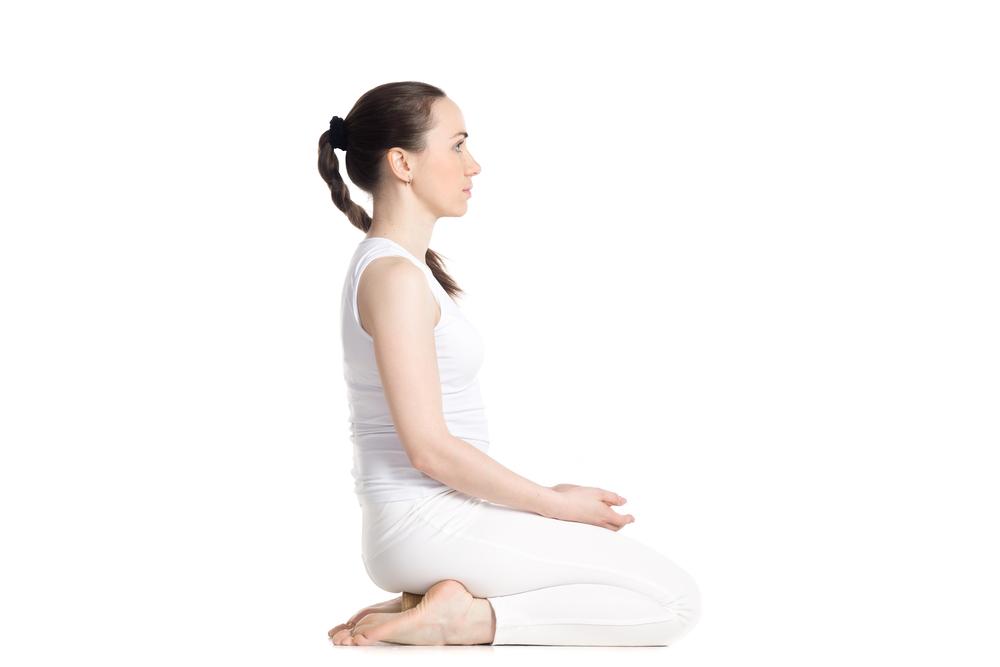 Source :- au . yogaclub . com
Vajrasana is a popular yoga pose which is one of the meditative postures. This asana is practiced for over five thousand years. This yoga pose helps in digestion and improves overall health. This yoga has many health benefits, but today in this article I will be talking about Vajrasana benefits for hair. So, let's not waste much more time and get into this…
The real benefit of yoga comes only when the rules and precautions are considered while doing it. It is generally recommended to do yogasanas on an empty stomach or in the morning. But Vajrasana is the only posture that you can do immediately after having food. Not only this, if you practice Vajrasana after eating, it also helps in the digestion of food. So let us know about the method of performing Vajrasana and Vajrasana benefits.
What Is Vajrasana?
Before knowing the Vajrasana benefits for hair we should know what Vajrasana is. So, let's know what is Vajrasana first then get into the point what are the vajrasana benefits for hair.
Vajrasana is seated yoga position which is a Sanskrit word. "Vajra" in Sanskrit means "Thunder" in English and "Asana" means "Yoga Pose". That's why this yoga pose is also known as "Thunderbolt Pose".
This yoga asana is also called Diamond Pose as it makes the human body strong as Diamond. Vajrasana has many health benefits. This yoga pose is great to improve the digestive system. However, to get complete benefits of this asana you must follow some Vajrasana Precautions while practicing this asana.
Besides this, People of India practice this yoga pose after having their meal to digest fast. So, now we have got to know what is Vajrasana, we can move forward to vajrasana benefits for hair. You can check out the step by step instructions of Vajrasana here.
Vajrasana improves indigestion and stomach problems which are very good for hair.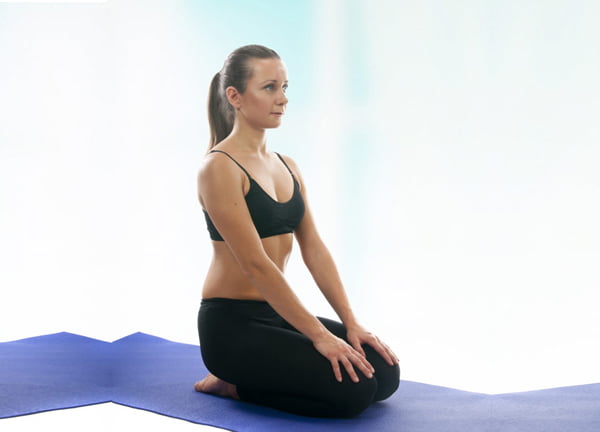 Source :- inat . com
Vajrasana Benefits For Hair:
Vajrasana has many health benefits. It improves our overall health. So let's see which are the Vajrasana benefits for hair.

Reduce Hair Fall:
Vajrasana is a pose of yoga which helps to reduce hair fall. Practicing Vajrasana helps to improve digestion and helps in constipation which leaves reduced hair fall. A study has shown that regular practicing of Vajrasana helps to reduce hair fall.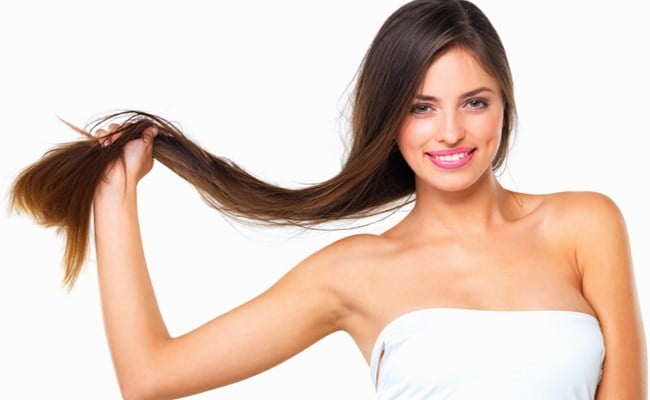 Source :- stylepresso . com
Promotes Hair Growth:
As I said before that Vajrasana improves digestion problem and stomach disorder that helps to reduce hair fall. But it not only reduces hair fall but also helps to grow new hair. If you practice Vajrasana regularly you can see new hairs are growing. So, by this, we can say that vajrasana helps to promote healthy hair growth.

Helps To Lengthen Hair:
One of the Vajrasana benefits for hair is it helps to grow hair long. If you practice Vajrasana regularly you can see that your hair grows long very fast. If you want to grow hair fast you should practice this asana.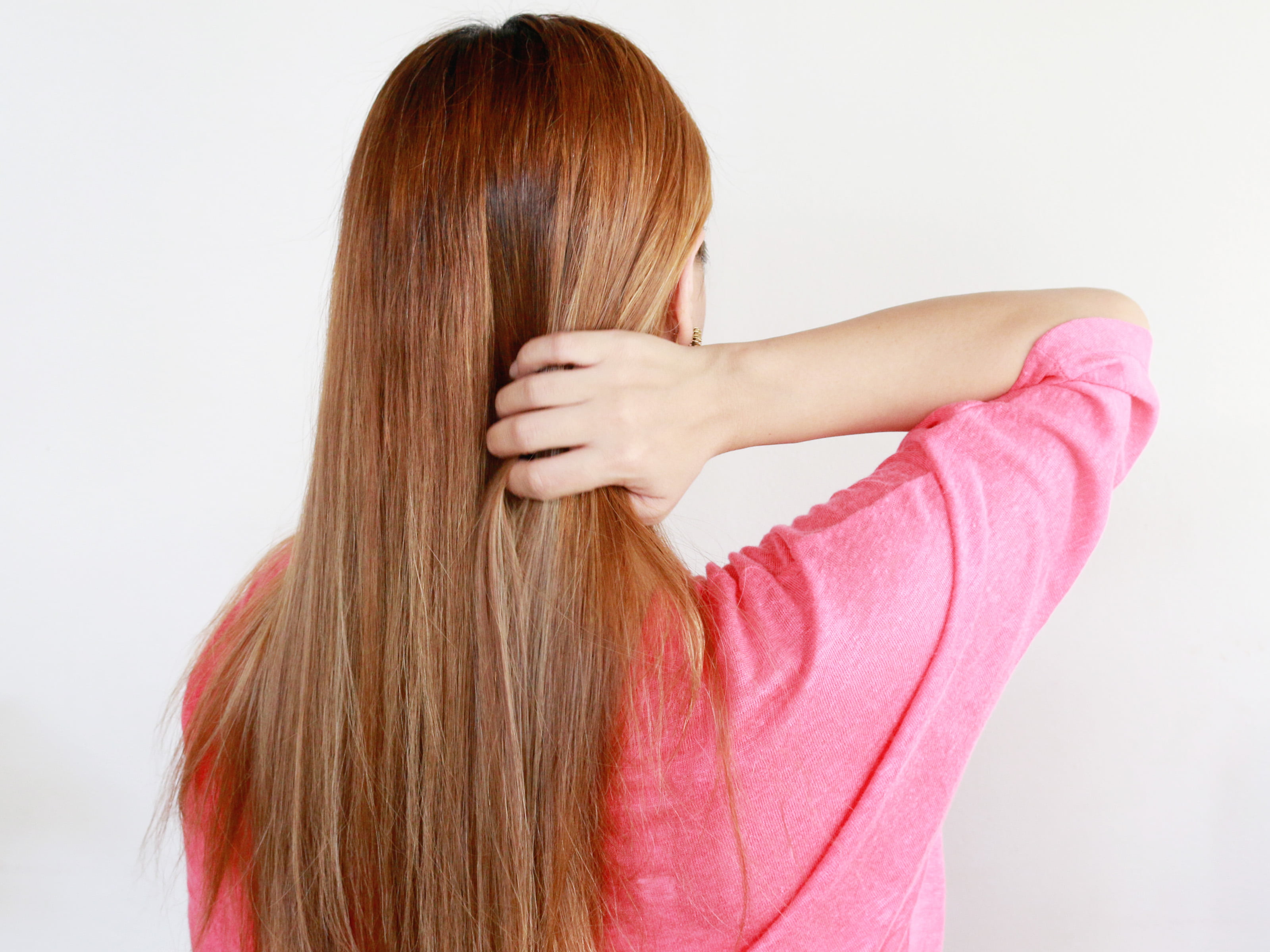 Source :- wikihow . com
Makes Hair Healthy And Shiny:
Making hair healthy, soft and shiny is one of the Vajrasana benefits for hair. Yes, you heard it right Vajrasana helps to make your hair soft and shiny. If you practice Vajrasana regularly you can notice that hair is shining in a healthy glow.

Additionally, Stops Premature Aging:
As we know that vajrasana helps to improve the digestion system and stomach disorder, thus helps to keep the liver healthy which helps to reduce premature greying of hair.
Hair problem is one of our beauty problem which is causing a huge problem in our life. So, here is one yoga that gonna rid of this hair problems. So, don't waste more time and just get into this yoga practice. You can check other health benefits of Vajrasana Here.
Best Time to perform vajrasana:
You can either practice Vajrasana on an empty stomach in the morning or you can also practice it after meals. In the beginning, practice Vajrasana or thunderbolt pose from three to five minutes per day. Once practice increases, you can increase the time span of your yoga practice gradually (up to ten minutes).
However, if you feel uncomfortable doing this asana then you must consult a yoga expert.
Check Related Article:-