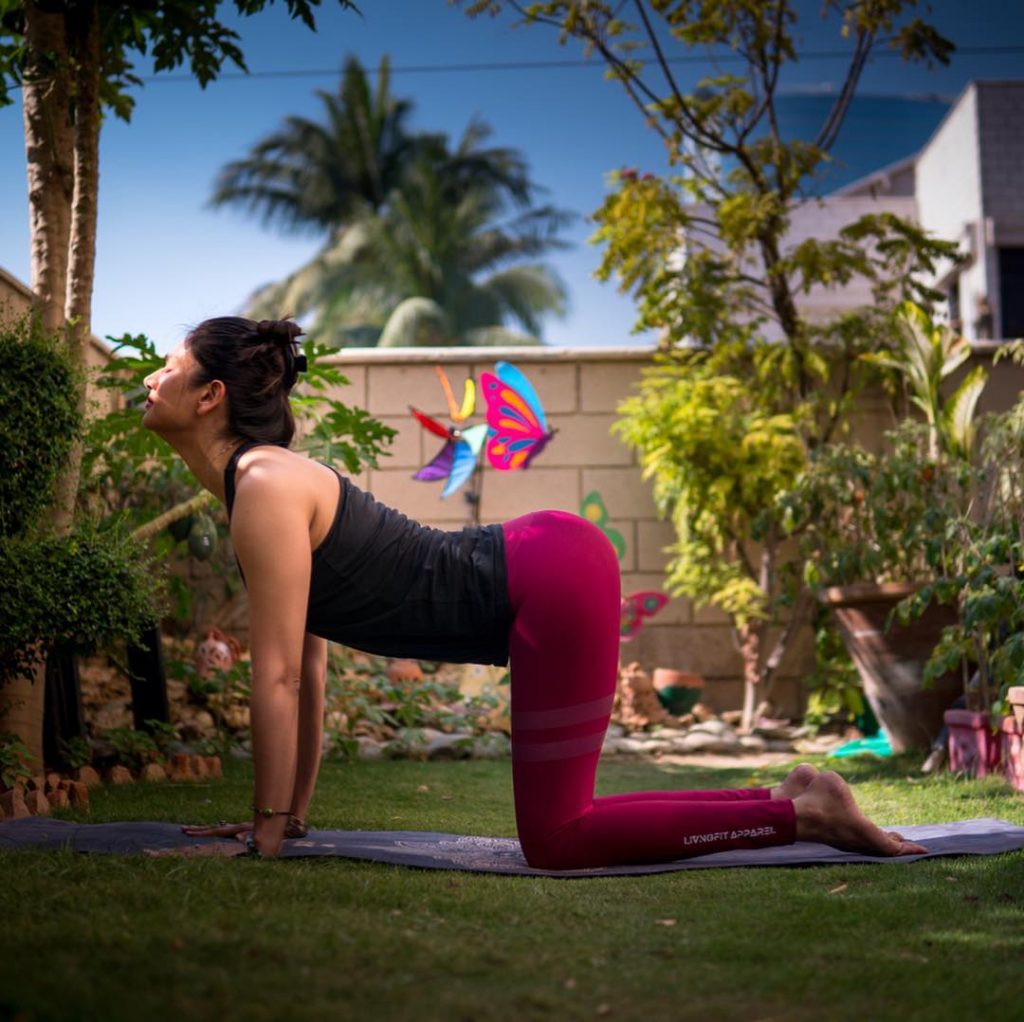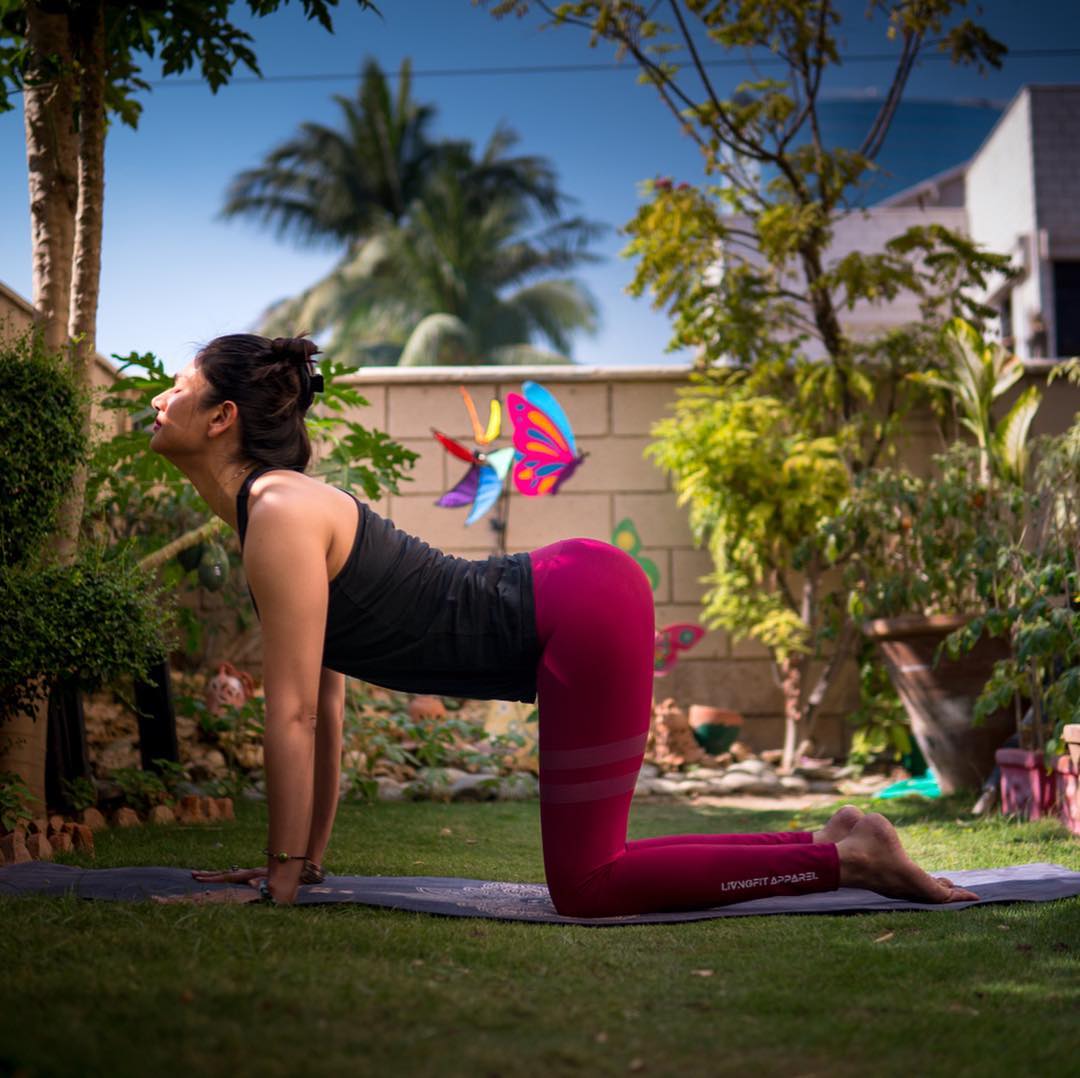 Sanskrit Name: Bitilasana (बितिलासन)
English Name: Cow Pose
Level of Yoga: Basic
Duration: As per your capability or 15 to 20 seconds
Pose type: Chest opener, Backbend
Target Area: Front Torso, Neck
Strengthens: Back
The practice of yoga in our country has been running from ancient times. Yoga is seen by many people as a science. Through this, we can't just keep our body healthy, but with regular practice, we can remain healthy for a long time. There are so many Asanas available in Yoga that eliminate various diseases and also helps to keep our body young. One such asana is Bitilasana (Cow Pose). Through regular practice of this Asana, we can get relief from many kinds of physical problems.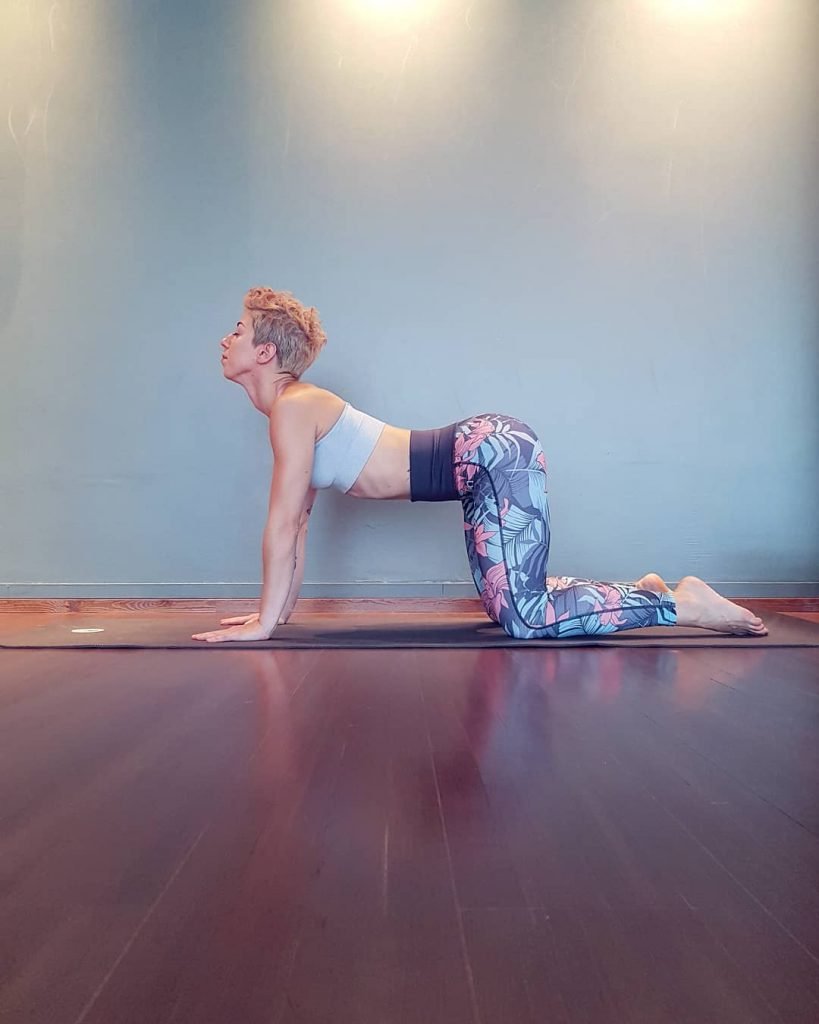 What Does It Mean by Bitilasana (Cow Pose)?
The word Bitilasana has come from two Sanskrit language words.
The first word is "Bitila (बितिला)", which means "Cow"
And the second word is "Asana (आसन)", which means "Yoga Pose".
During the practice of this asana, the body shape of the person who performs yoga starts appearing similar to that of cow and for this reason, the name of this posture has been kept Bitilasana (Cow Pose). In today's article, we are going to tell you about this asana in details. This details will contain from its method to its benefits, precautions, preparatory poses, follow up poses, etc.
Preparatory Poses Of Bitilasana (Cow Pose):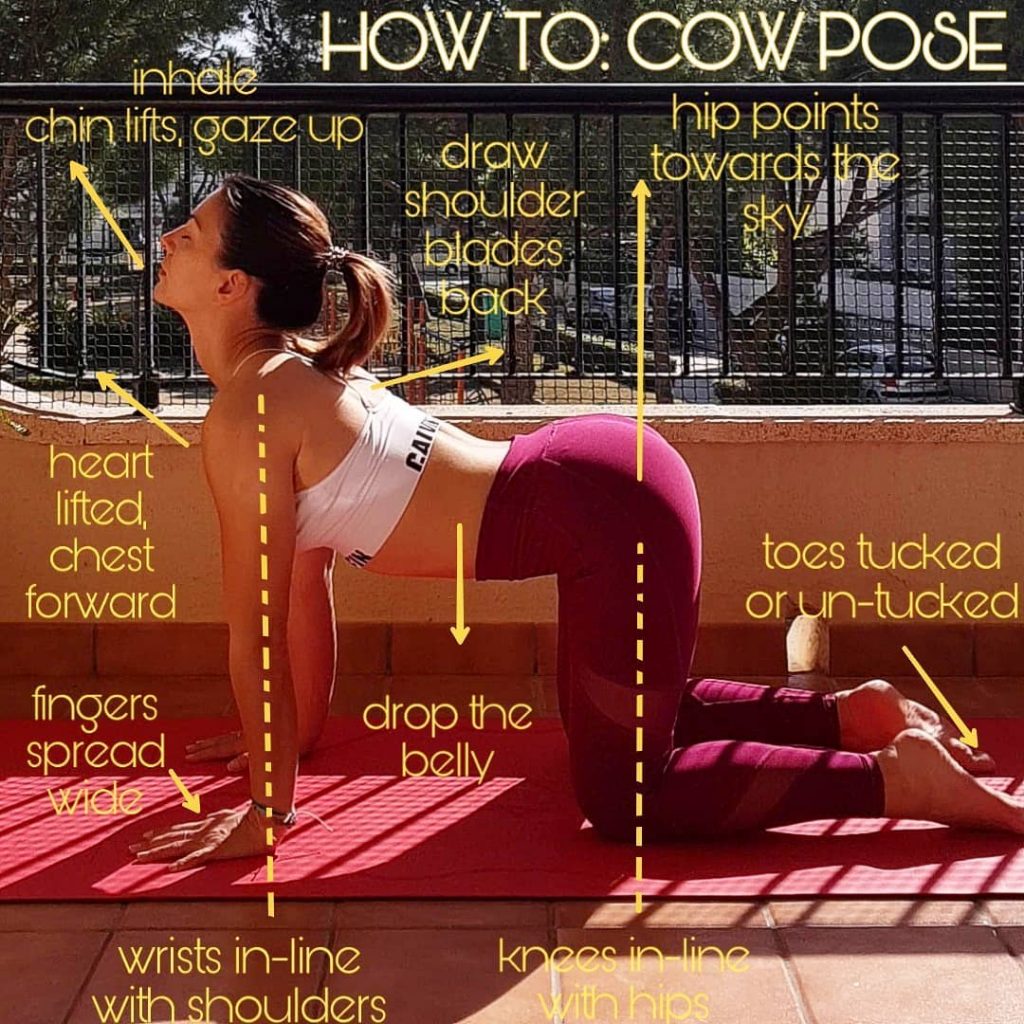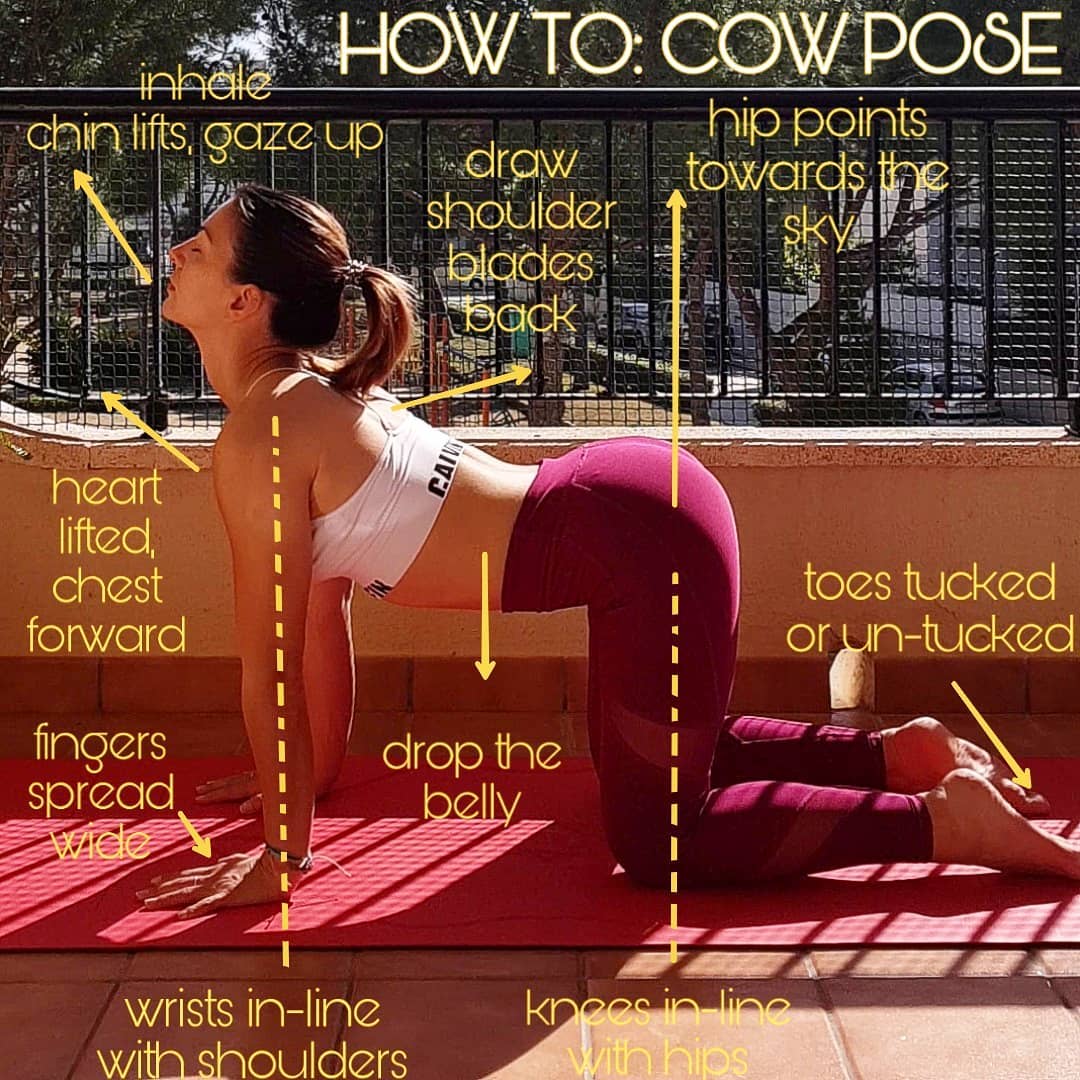 Method Of Doing Bitilasana (Cow Pose):
To do this posture, at first, sit on the ground
Now sit on the knees while keeping both of your hands on the ground
Keep the knees and hands on the ground in a straight line
The hands have to be retained right below the shoulder
Put the fingers on the floor and keep the fingertips open on the front
Make the body like a table
Now leave your head free and keep eyes on the ground
Drag the breath inwards and lift the torso upwards
While doing so, let the chest open completely and start pulling the stomach inwards
Now lift your head upwards and look at the front
After 15-20 seconds look at the front and leave the breath slowly
Repeat this process at least for 5 to 6 times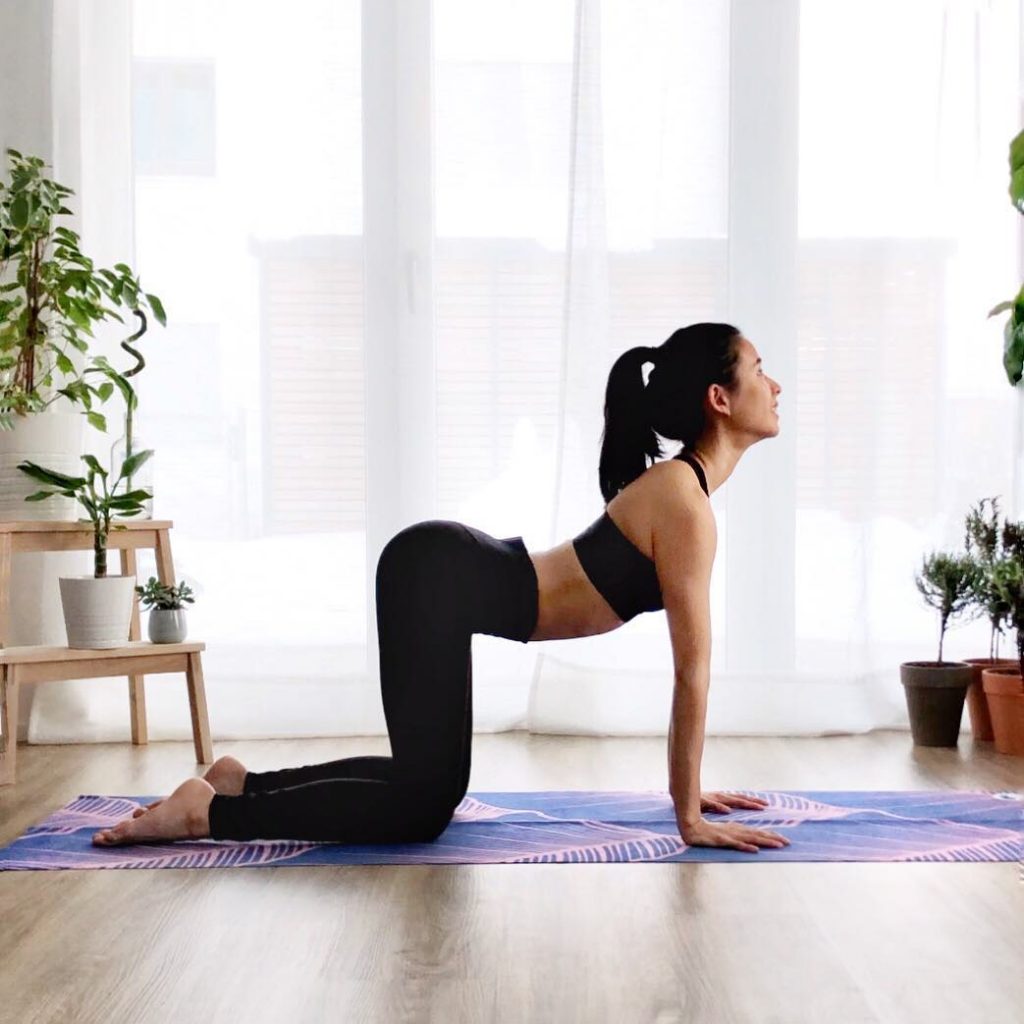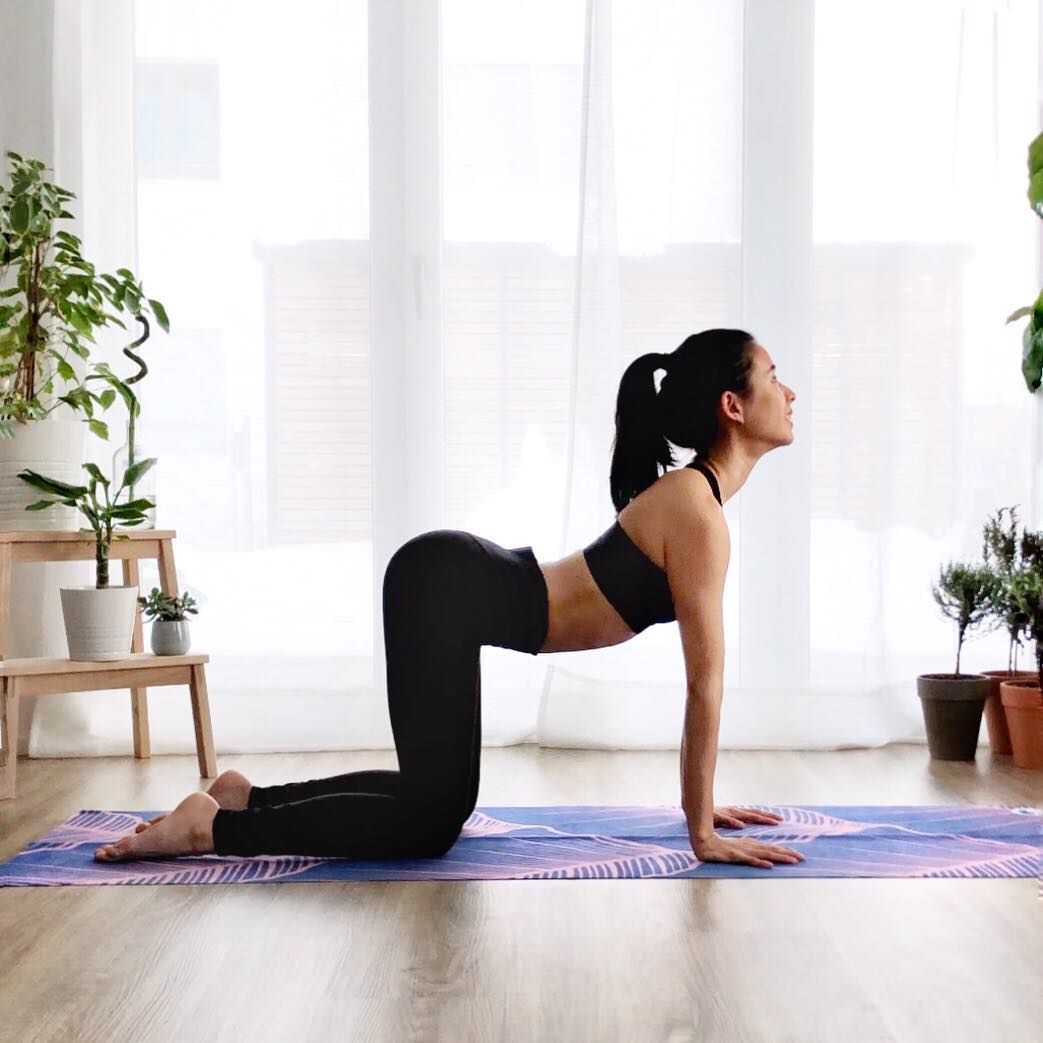 Beginner's Tips:
If you are doing Yoga Asana for the first time or you have started doing yoga newly, then while practicing this posture you must take care of some things.
You should take special care of your neck while doing this easy
During the practice of this asana, you should try to keep your neck safe and be aware
Doing this correctly will strengthen your neck, in the same way, doing it incorrectly can harm your neck so it is always better to seek yoga teacher's help.
Follow up Poses of Bitilasana (Cow Pose):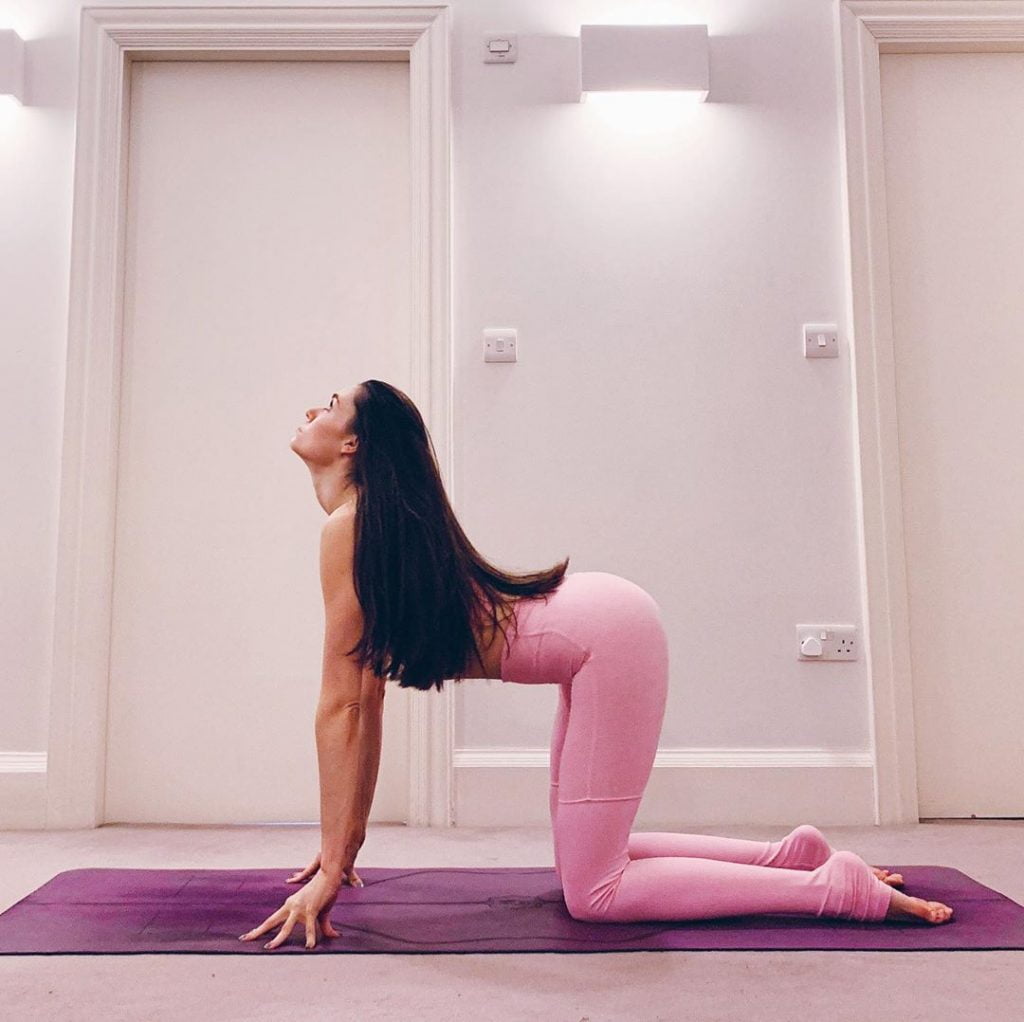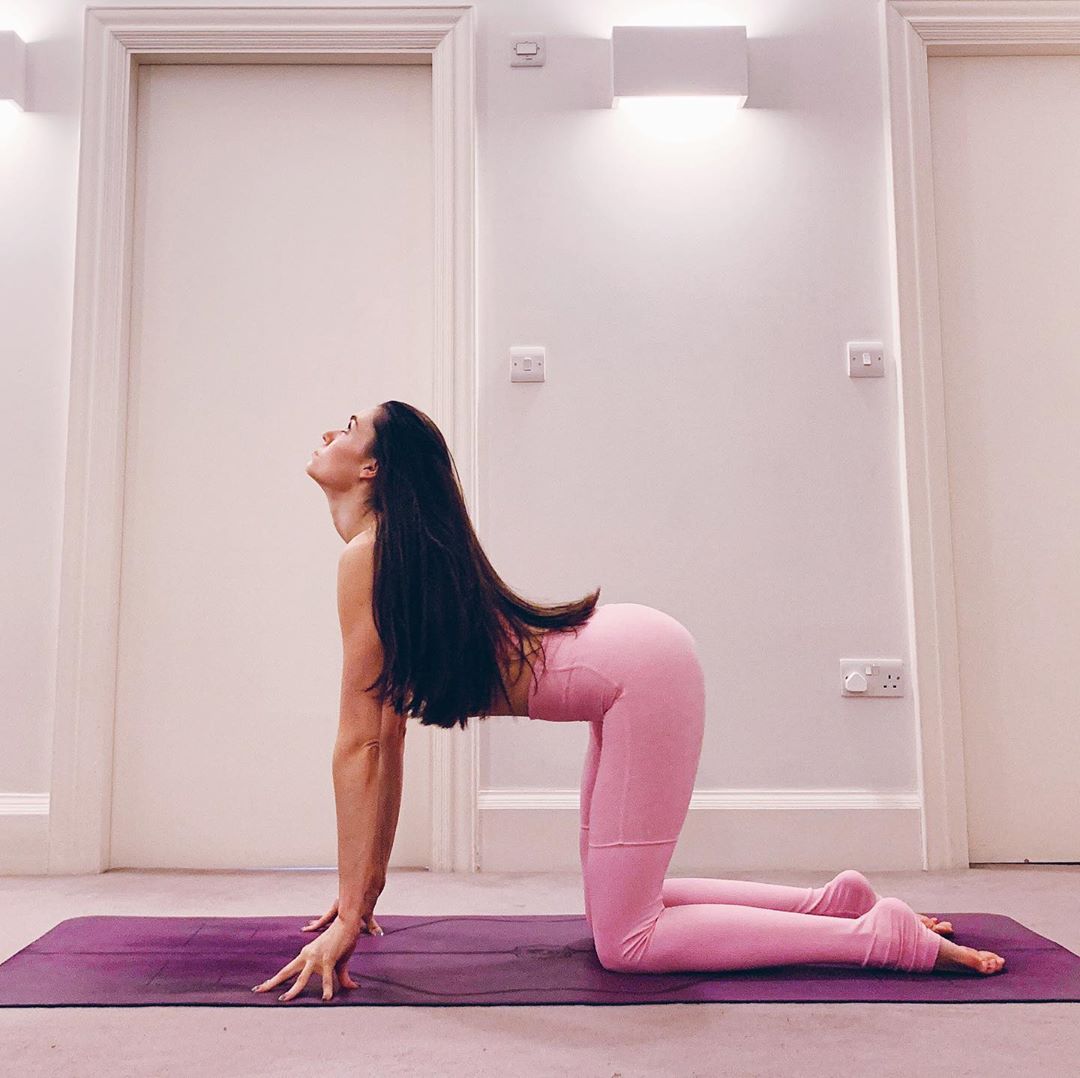 Precautions of Bitilasana (Cow Pose):
There is also a need to take some precautions during the practice of Bitilasana (Cow Pose). If you are doing Yoga Asanas under the supervision of an expert, then no matter, if you are doing this easy by yourself then there is a need to take care of some things.
If you have neck, back or neck injury or more pain, then practicing this posture can also be harmful to you, so at this time you do not practice this easy.
Try to do this asana according to your ability; do not try to do more than your ability. You may have to face difficulties doing this.
The patient of the heart should consult a doctor before doing any posture.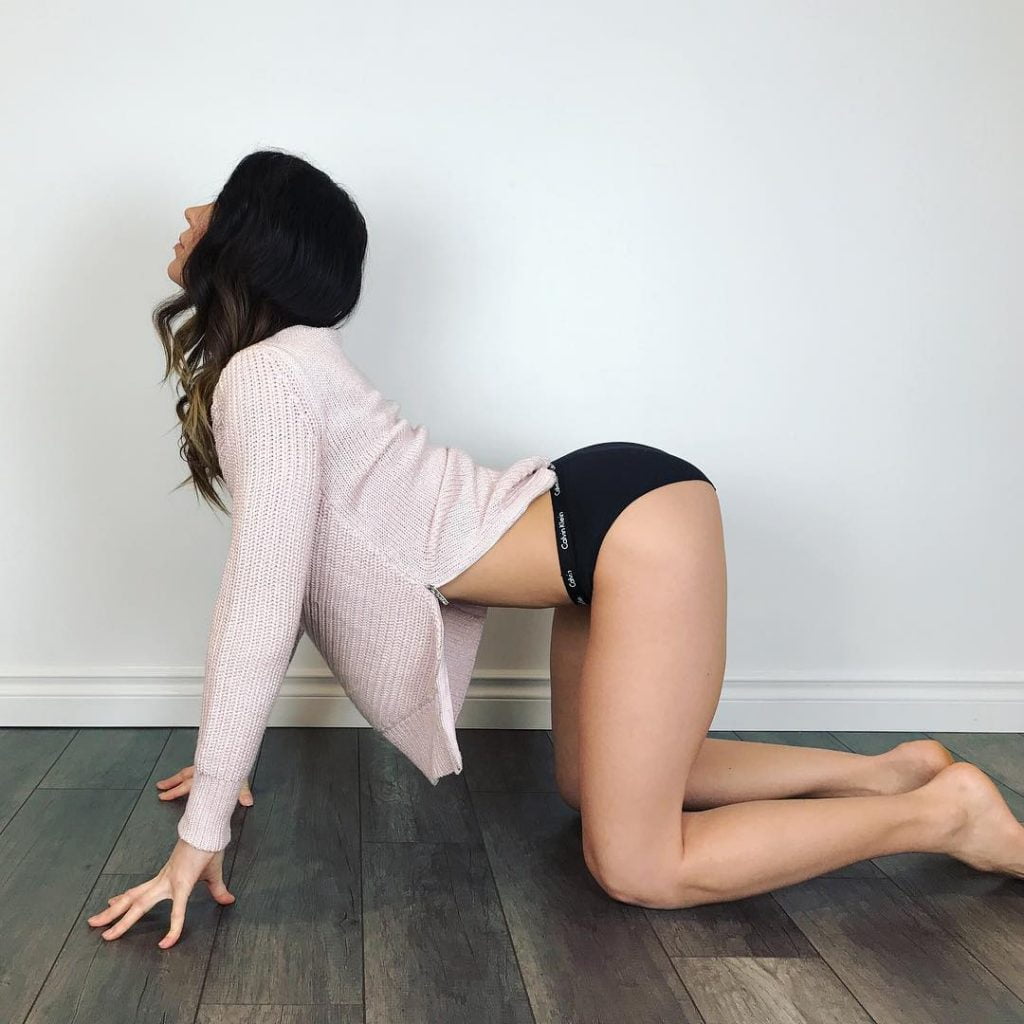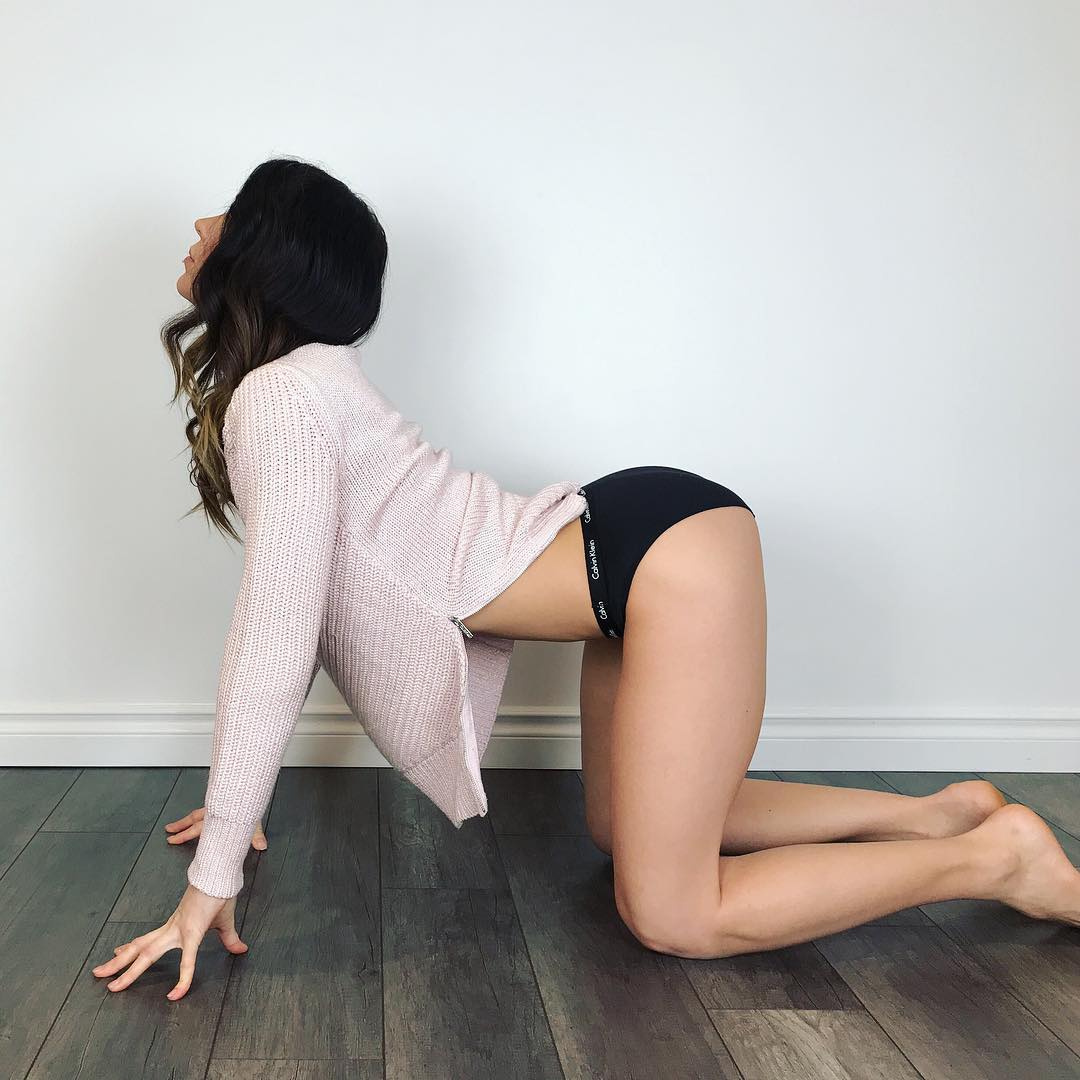 Benefits of Bitilasana (Cow Pose):
Every posture available in yoga has many health benefits. Let's now know the benefits of Bitilasana (Cow Pose) below:
With its regular practice, you can get rid of mental problems such as stress, anxiety, etc.
This reduces back pain in your body and helps in getting rid of problems like Cystic etc.
Through this yoga, your internal organs are massaged and this leads to the action of blood circulation throughout the body and this action moves smoothly
With its regular practice, your spinal cord becomes flexible.
This helps to make your spinal cord flexible and it also benefits your stress and strain problem.
With the help of this asana, neck and torso get more flexible as it creates a pull in the front of the neck and torso.
Related Articles:-