Tadasana or the Mountain Pose: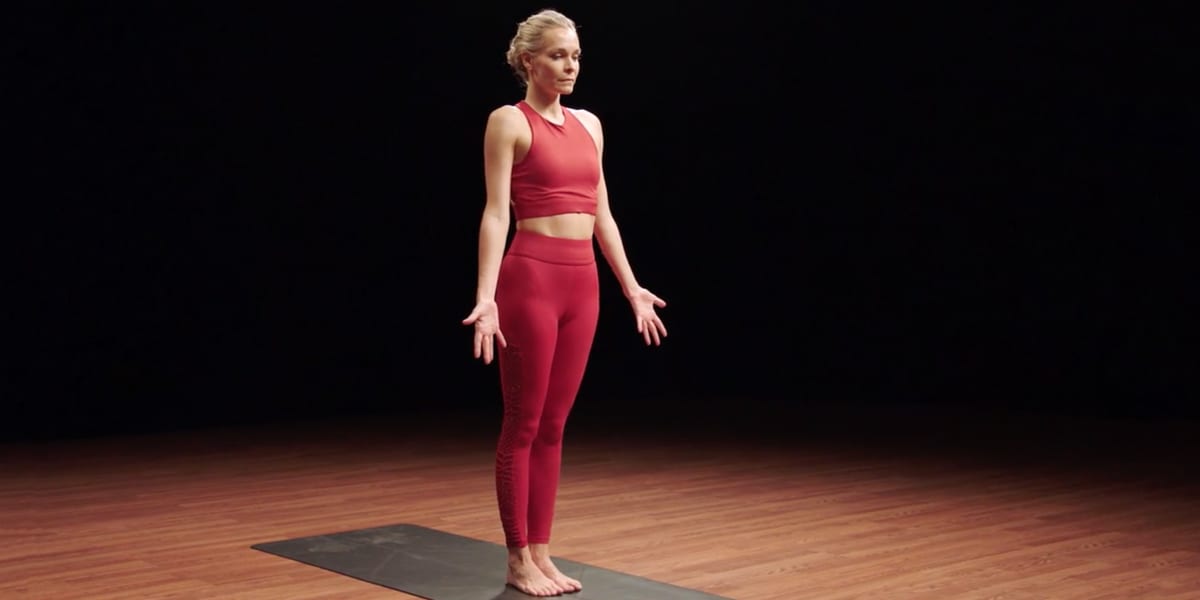 Steps:
Stand on the mat with feet aligned together and hands by your side.

Keep a foot gap between your feet, parallel to each other.

Inhale and while stretching the thighs slowly lift your ankles.

Elongate your spine and the neck.

Maintain the curve of the spine while doing so.

Gently exhale and hold the pose for a few seconds.

Repeat this 10-12 times.