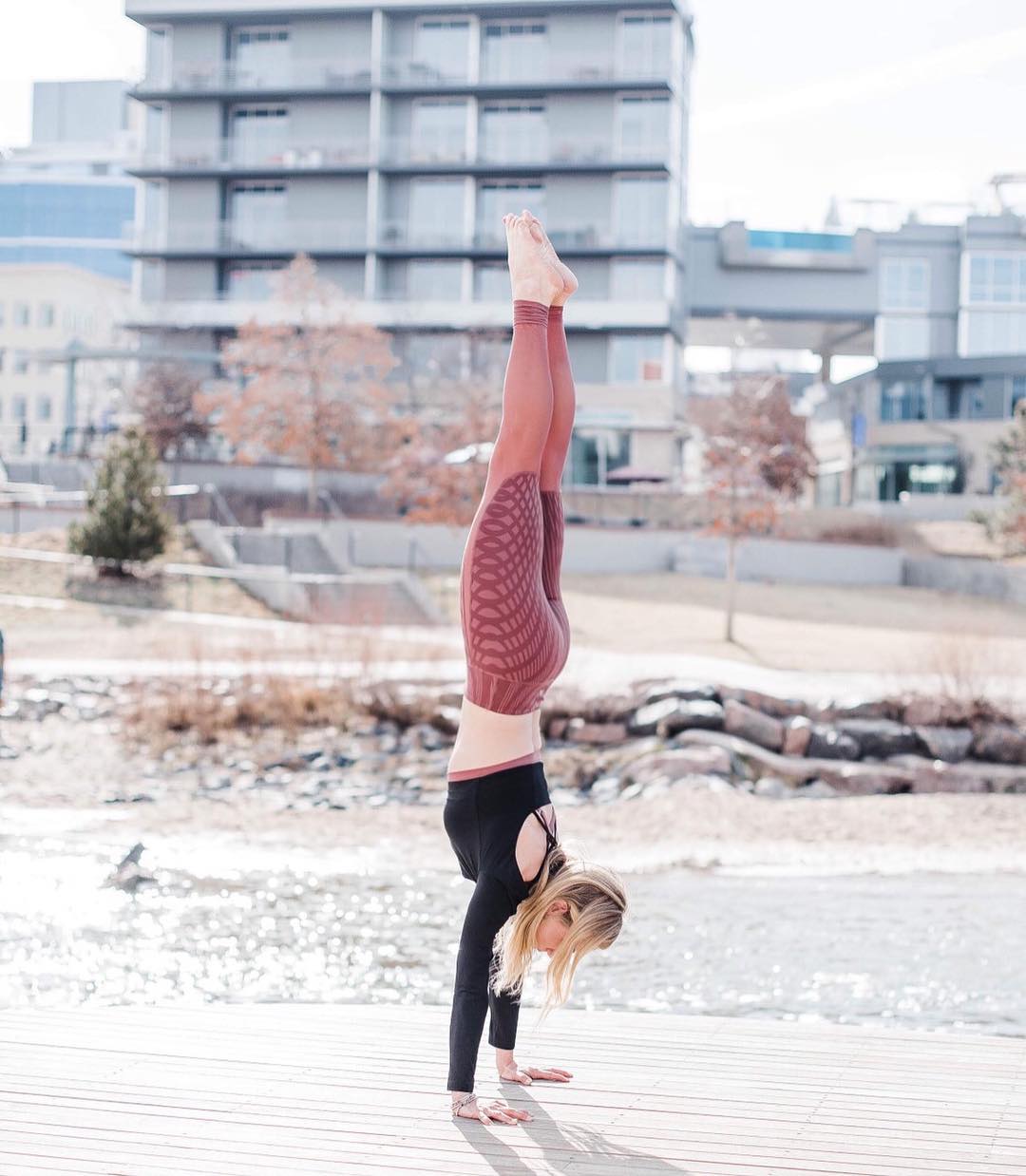 Name of the Yoga Pose: Adho Mukha Vrksasana (Handstand) or अधो मुखा वृक्षासन
Type of Yoga: Hatha
Level of Yoga: Advanced
Duration: As per your capability or 1-3 minutes
Target Area: Shoulders, Core, Back,
Strengthens: Shoulders, Arms, Wrists
Props: Start with a wall or someone to spot you.
Health Benefits: Energizes both body and mind by increasing the blood flow to our brain
Adho Mukha Vrksasana (Handstand) is quite a hard one as for pose you need to have a lot of strength and well sense of balance. However, if you practice this asana regularly then you will be able to perform it perfectly in just one try. So, all you need in this asana is practice to get its benefits.