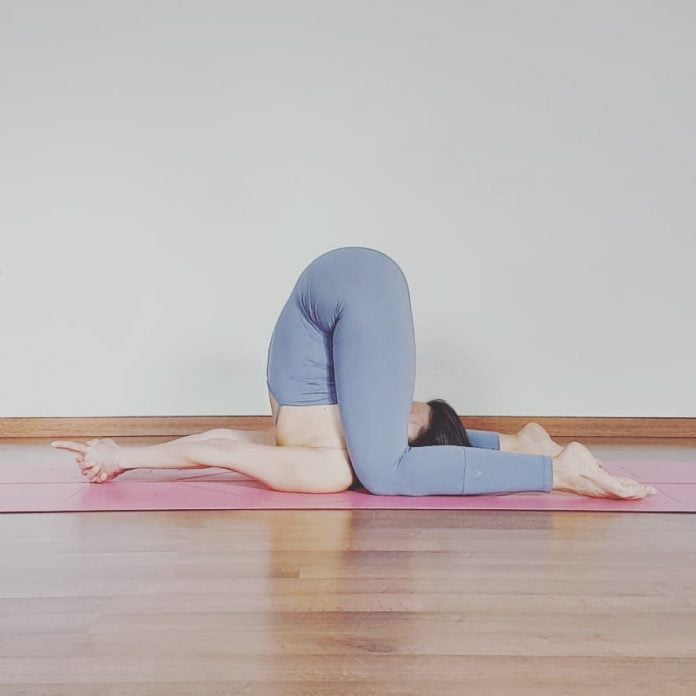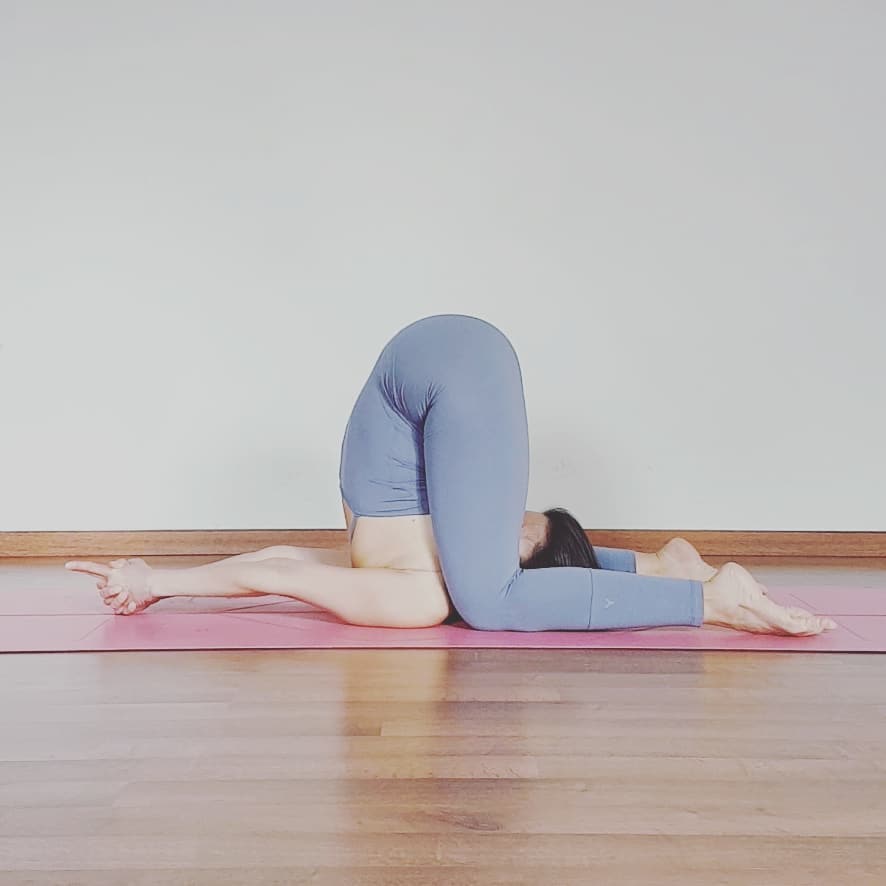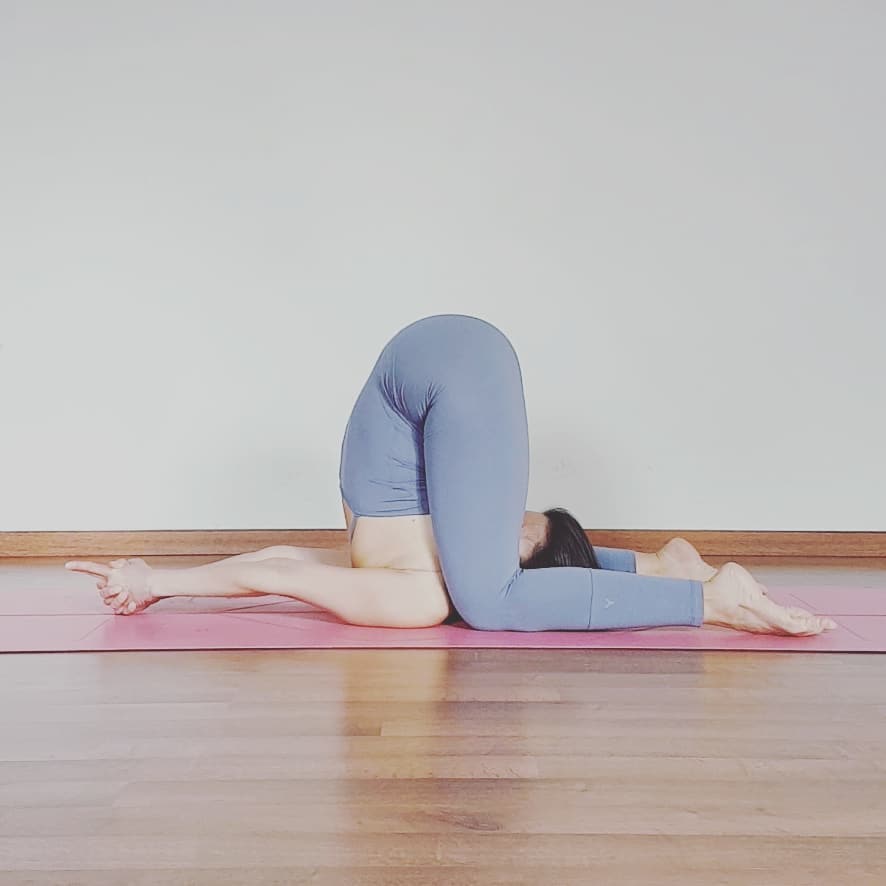 Karnapidasana Yoga is an important sum to keep your body healthy. Also known as "Knee to Ear Pose" and "Ear Pressure Pose" in English. By doing this yoga, there are positive changes in human health. Most people want to do this posture but they are not aware of the method of doing Karnapidasana. Here I am giving detail information on Ear Pressure Pose.
Karnapidasan Yoga is an important yoga to keep your body healthy. Karnapidasana helps to overcome all the problems related to the ear. This is the advanced level of Halasana and Sarvangasana. Before beginning Karnapidasana, you must first do Halasana and Sarvangasana. One of the most important benefits of Karnapidasana is that the blood flow in the head increases. Which keeps the ears healthy by naturally correcting the ear and sinus blockages.
Sanskrit Name: Karnapidasana (कर्णपीड़ासन)
English Name: Ear Pressure Pose / Knee to Ear Pose
Type of Yoga: Iyengar Yoga
Level of Yoga: Advanced / Intermediate
Duration: As per your capability or 10 to 20 seconds
Target Area: Shoulder, Vertebral column
Strengthens: Lung, Vertebral column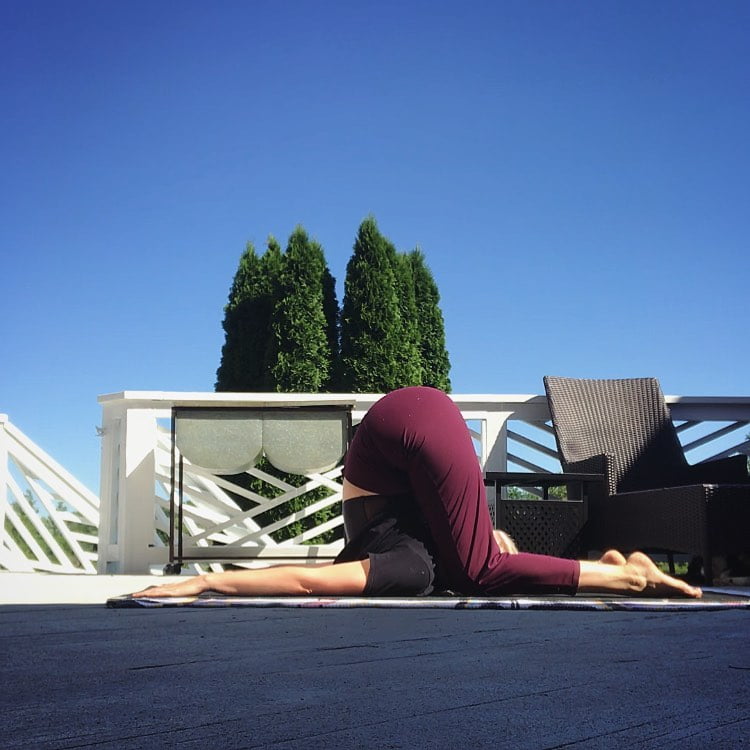 What Is Ear Pressure Pose Or Karnapidasana?
Karnapidasan is a word of Sanskrit language composed of two words, in which the first word "Karna" means "Ear" and the second word "Asana" means "Yoga Pose". Ear Pressure Pose or knee-to-ear pose is also called Raja Halasan or King Plow Pose because it is an upgraded version of Halasana. By doing this Yoga, the body becomes flexible and balanced. See the steps to do this yoga below…
Preparatory

Poses Of Ear Pressure Pose:
Before doing this yoga, you must do some yoga poses, which will help you to do Ear Pressure Pose easily. These yoga poses are…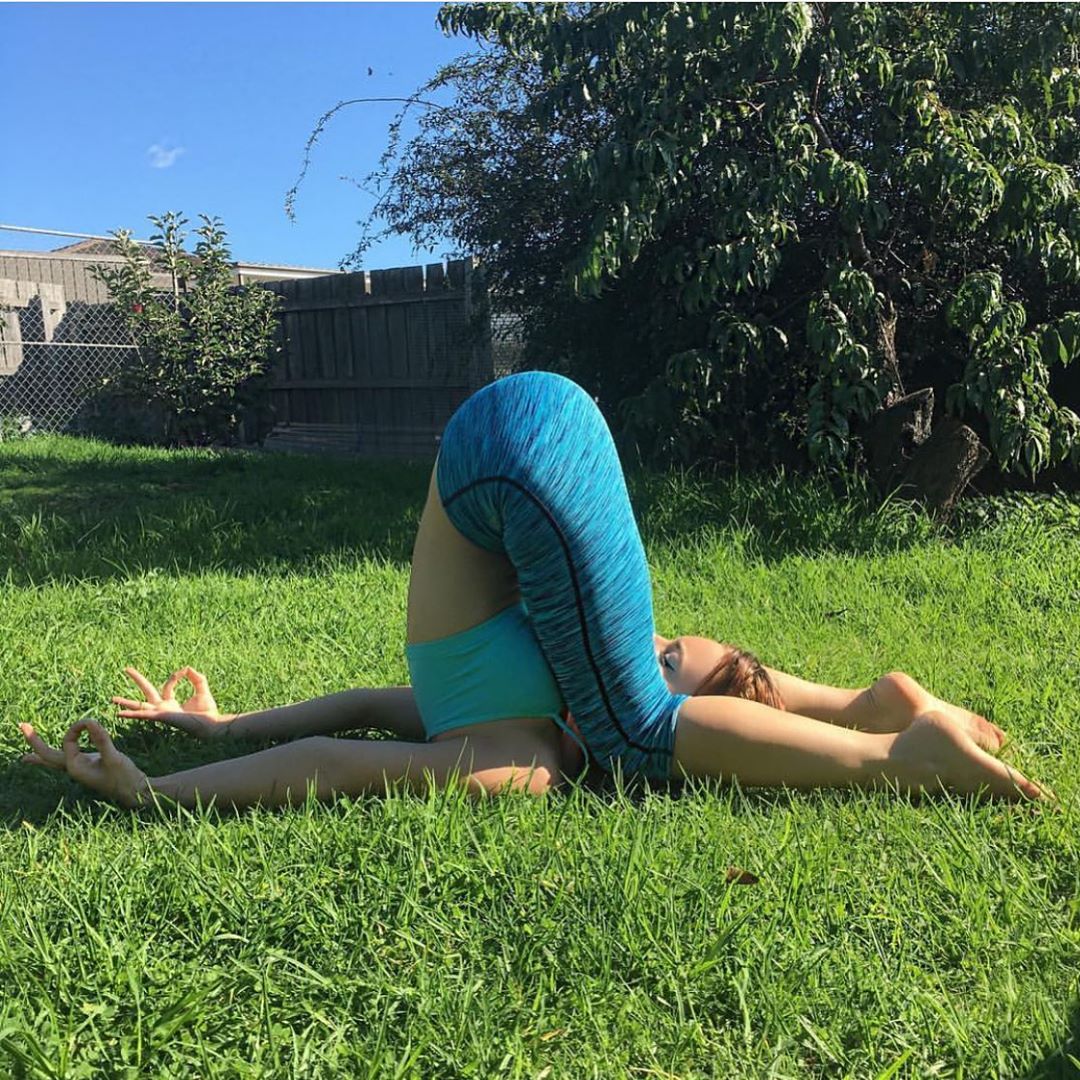 Steps To Do Ear Pressure Pose:
This yoga can be a little harder to see, and perhaps in the first place you can not do it well, but it can be done easily by continuous practice. Let's know the steps of doing this in detail.
At first, lay a yoga mat on the ground and lay on its back.
Keep both your hands and legs straight.
Now take a long breath and raise your legs.
Gradually try to bring your feet behind your head, in this situation, you will look like your feet Halasan.
Keep body weight on your shoulders and keep your hands straight on the ground.
After Halasan comes into the currency, kneel your legs with knees here.
After folding the knees, knees will come to your ears, now you cover both ears with both knees.
Keep your eye on the nose.
In this posture breathe at least 6 to 8 times.
Now lower the feet leaving the breath and come in its initial state.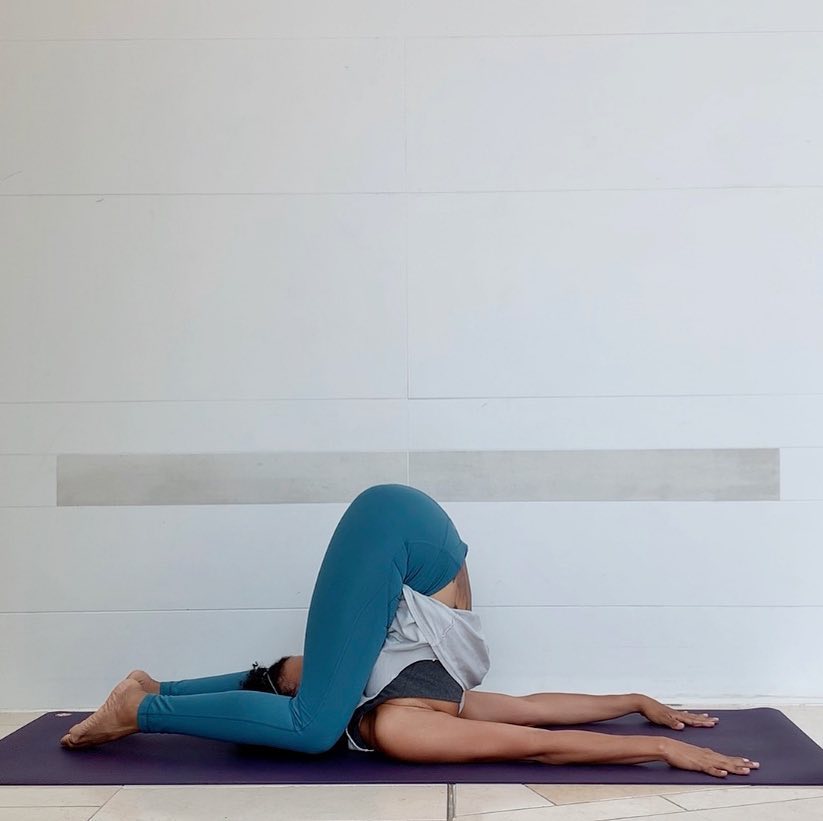 Beginner's Tips:
If you have less flexibility in your neck then apply a towel under the shoulders, doing this will give the neck relief.
People who face difficulty turning back completely then you can rest legs on a Yoga block. If you want to make it easier, you can rest legs on a chair.
If you are not able to bring the knees to the ear, do not overdo the knee, bring it down as much as possible.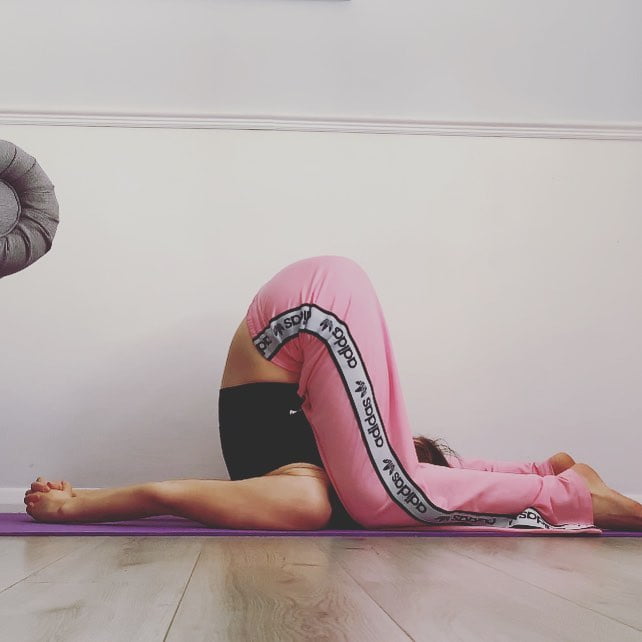 Precautions Of Karnapidasana:
Yoga is always beneficial for human health, but in some special situations, these avoidants should be avoided.
People who have pain in their waist should not do this asana.
People with neck pain should not do this posture.
Pregnant women should not do this posture
If you are worried about the problem of diarrhea, then do not do this posture.
Women should avoid this yoga during menstruation and menopause.
Follow Up Poses Of Ear Pressure Pose:
To ease the pose you should practice some yoga poses after Karnapidasana. These yoga poses are…
Astavakrasana (अष्टावक्रासन) Or Eight-Angled Pose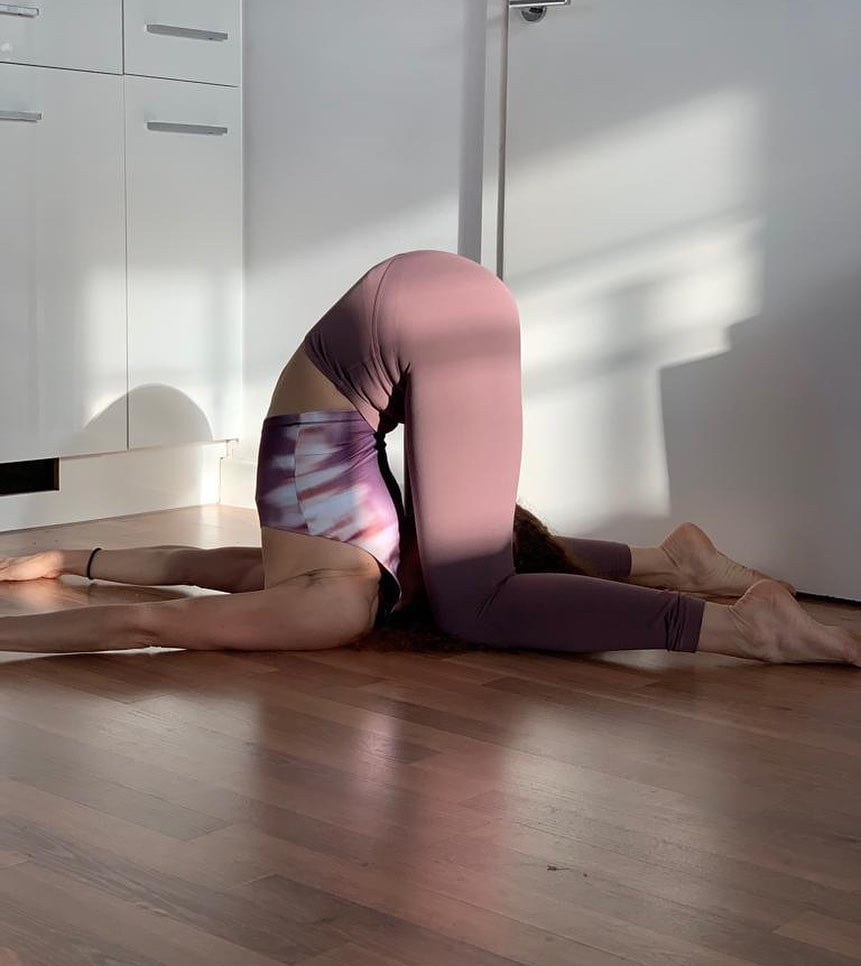 Benefits Of Ear Pressure Pose:
This yoga stimulates abdominal organs and thyroid gland.
Ear Pressure Pose helps to calm the mind by regularizing the pain.
Karnapidasana also helps controls high blood pressure.
This posture gives strength to the lungs and is beneficial for asthma patients.
Knee To Ear Pose is also an exercise with a yoga session. It give a good stretch to the whole body as well, it also helps in shaping the body.
This yoga helps in strengthening the digestive system. By doing this yoga, it helps in the secretion of the stimulants that stimulate digestion.
Knee To Ear Pose is a very good treatment to strengthen your spinal cord.
Practicing this yoga is good for the sexual health of women and men.
This yoga pose helps to reduce stress and anxiety.